MicroPets
First released in 2002, TOMY MicroPets had a pretty great run in the states. They stand a little under two inches tall and made it into the Guiness Book of World Records for being the smallest sound-activated self-powered toy at the Tokyo Toy Fair that same year.
Basic Instructions
• Wake up your MicroPet by pressing the button on it's head.
• Talk to your MicroPet to make it react.
• If you repeat the same command over and over, it'll ignore you.
• Hold down the button on it's head for three seconds to make it sing a lullaby and go to sleep.
MicroPets Series 1 (U.S. Release)

Siren

Moshi

Chumsely

Coco

Bongo

Kuma

Sumo

Yuk

Bob

Kuda
MicroPets Series 2 (U.S. Release)

Nip
Tuck

Chop

Sky

Juma

Oak

Tug
Ralph

Tank

Snot

Gork
MicroPets Series 3 (U.S. Release)

Max

Banjo

Rio

Oz

Pesto

Nacho

Mug

Swirl

Dux

Nash
MicroPets Series 4 (U.S. Release)

Kas

Mika

Guss

Finn

Nut

Shew

Mint
Sol

Typo

Quid
MicroPets Limited Editions (U.S. Release)

White

Pink

White Easter
Bunny

Pink Easter
Bunny

Halloween

Jingle
MicroPets Series 1 (Japan Release)

Kiwi
Sky

Bee

Hoo

Peach

Sun

Dal

Cookie

Pell

Jam

Snow

Choco
MicroPets Series 2 (Japan Release)

Daschund

Great Pyreneese

Beagle

Tabby

Tortoiseshell

Black Cat
MicroPets Series 3 (Japan Release)

Cheese Cake

Cherry Pie

Choco Banana
Crepe

ChocoMint
Ice Cream

Strawberry
Shortcake

Blueberry Pie
MicroPets Series 4 (Japan Release)

Yuki

Hanna

Sora

Rei

Mon

Popo
MicroPets Series 5 (Japan Release)

Carrot

Lettuce

Potato

Peas

Pumpkin

Tomato
MicroPets Series 6 (Japan Release)

American Shorthair

Siamese

Bull Dog

Pug
MicroPets Series 7 (Japan Release)
German Shepherd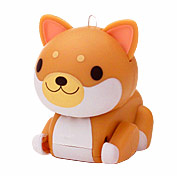 Shiba Inu
Siberian Husky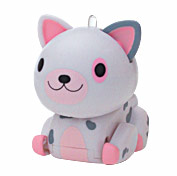 Bull Terrier
Limited Editions (Japan Release)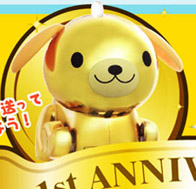 Gold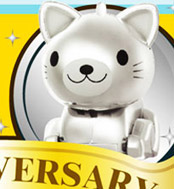 Silver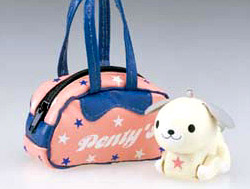 Penty's Dog